CPA Firm Talent Management Tips
Managing the Talent Pipeline for CPA firms
Demand for CPA talent is at an all-time high in public accounting firms everywhere. The proliferation of Advisory, Transaction Advisory Services, and Consulting Practices within firms are creating a shortage across all practice areas, including Audit and Tax. Hiring and retaining these professionals have become more and more challenging for companies that do not have an effective talent management strategy in place.
According to the AICPA's 2017 Trends in the Supply of Accounting Graduates and the Demand for Public Accounting Recruits report, the number of students entering accounting programs hasn't changed. Projected accounting enrollment is still at an all-time high, with no overall change since the record levels seen in 2015-2016. With a steady population of new graduates and potential CPAs, the opportunity to attract new talent is prevalent. So how does a CPA firm develop a talent management strategy to help manage the pipeline?
Talent Management Strategy
1. Internships:
Sponsoring internships for recent graduates is a good practice for firms interested in growing their talent pool and is quite common among the Big Four. Smaller local CPA firms usually do not offer as many, if any at all, for a number of reasons, i.e., lower budget. However, the firms that do choose to invest in a quality internship program are likely to see a remarkable difference in the ease at which they are able to attract new talent in contrast to the firms that do not.
Internships provide significant value because of the experiences and relationships that form throughout. Most interns are new to the industry and more coachable than the experienced CPAs, so once they are paired with a mentor to learn the business, magic happens. They begin to learn the ins and outs of public accounting, and the growth and development they experience within the program is attributed to the firm. This is a huge advantage to firms as they have the opportunity to hire from within with confidence as they are already familiar with the intern's work and training.
While starting a paid internship program can seem to be a great deal of work for firms to set up, it is worth the investment. The most exciting part is when the pipeline that forms helps to automate the recruiting process, saving time and money on the back-end.
2. No matter the size of your firm, have a campus presence. 
Tying into the internship strategy – college students should always be a part of the talent management starter pack for public accounting firms, whether local, regional, or national. A strong college presence is essential to having a successful internship program. Students are the best targets for entry level positions and are easy to reach. Having a presence at Beta Alpha Psi, annual job fairs, on-campus interviews, accounting club meetings, etc. are surefire ways to help students become more familiar with your firm. Neglecting to spend time on college campuses can result in forfeiting a number of talented individuals who might have otherwise been open to joining your team.
Names like PricewaterhouseCoopers and KPMG should not be the only firms students are aware of upon graduation day. It is the responsibility of local and regional CPA firms to ensure the alternative options are clear. Sure, national firms are known for offering more prestige, better benefits, and a faster partner track than smaller firms. But students should also know that smaller firms can usually offer a better work-life balance, more diverse work experiences, and a more team-oriented culture.
3. Keep a database of all individuals & candidates met through the interview process, whether an offer was extended or not. Keep in professional contact.
Maintaining a simple database with contact information of the accounting professionals you meet may seem like overkill to some, but it is an important practice. It doesn't have to be an elaborate process. Using Microsoft Excel or Access will suffice. You can shoot a quick email (short & sweet) to get an update on their well-being, job satisfaction, and/or upcoming career plans at least once per year. You can also send an electronic greeting card around the holidays. This keeps the relationship open and helps to build trust between the individual and your firm. One day, you may find an old candidate's resume back on your desk or even a referral. Taking simple steps to maintain contact and nurture all valuable relationships you form over the years is an imperative part of the talent management process.
4. End of busy season "pruning".
Just as you prune tomato branches for the health and vitality of the plant and fruit, so should you manage your staff on an as needed basis. Not all CPA firms are "up or out," but there are times when it becomes apparent a professional is not cut out for CPA life at his/her level.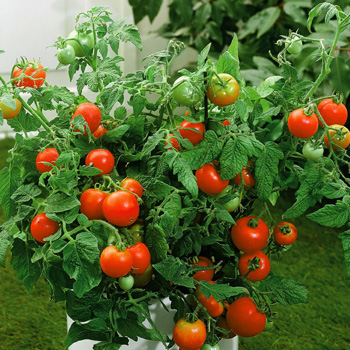 Busy season also provides a good measure under which to judge a CPA's competence and capabilities. As one of the most challenging times of the year, due to the heavy workload and long hours, even the most experienced CPAs are subject to burnout. Assisting a CPA with transition to either another firm or into industry can preserve a strong firm image, assist a person for whom you (at one point) had aspirations and also very importantly make a firm friend for life.
When committed to hiring, developing, and retaining quality talent, you cannot become complacent. Jobs are finite, and by allowing an undeserving employee the option to hold a valuable position within the firm, you are taking away from a more capable one. And this undermines an effective talent management process.
5. Keep an active pipeline of seniors and managers through active recruiting, alumni events and/or contact with external recruiters.
Senior & Manager level Audit and Tax professionals are linchpins to your firm's success. Utilize your current employees' network as well as your own to reach talented candidates armed with the skills and knowledge to oversee staff, as well as fill in for, other staff when necessary. Maintaining an active pipeline of CPAs at this level creates a system that works to prevent any major disruptions in the office due to termination, resignation, etc. and saves time on the back end during the hiring process. Due to the diversification in service practices, we are seeing more and more CPAs who have left public accounting "boomerang" back into public. Keeping a robust and active alumni network can help your firm capitalize on this key talent.
Securing Talented CPAs
Creating a pipeline of quality CPAs requires a strong talent management strategy and can take a while to fully develop. However, once firms have a full grasp on how to maneuver through every step in the process, it makes life much easier for you and your partners. Choosing to take a proactive approach over a passive one eliminates the stress, excess financial cost, and wasted time that plagues those firms that are unprepared when the need for new talent arises.